Blog
Follow up to the last video we made with Michelle Steilen which was filmed at famous Los Angeles street spots.
Read More
The first Sun & Sk8 competition at Spring Texas Skatepark was a total success!
Read More
Ever wonder what it would be like to work for a skateboard company?
Read More
Check out Rogue Runner of the London Roller Girls talk about RollerBones Turbo wheels.
Read More
George Powell is one of the very few skateboard builders in the world today who still manufactures many of his products in America under one roof just as he has always done
Read More
Catch a sneak peak of our new commercial for RollerBones and Bones bearings!
Read More
A short documentary by Aron Babington about the influence of skate park, street and jam skating on the lives of those who skate on quad wheel roller skates.
Read More
Check out this amazing roller skating music video by Chet Faker titled 'Gold.' 'Gold' features 3 former world team member roller skaters, Candice Heiden, April Corley and Appelusa. This is a beautifully choreographed video. 'Gold' is off of Fakers debut album 'Built On Glass.'
Read More
Congratulations to verbal Assault for winning a set of RollerBones Zebra Wheels!
Read More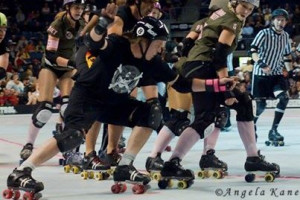 Congratulations Snot Right! He is a lucky winner of our Zebra Wheel Giveaway. How cool is his derby name?!!
Read More